BEER BIKE IN BRATISLAVA
Observe&Ride through Bratislava while drinking draft beer!
Call or Whatsapp (+421) 950309633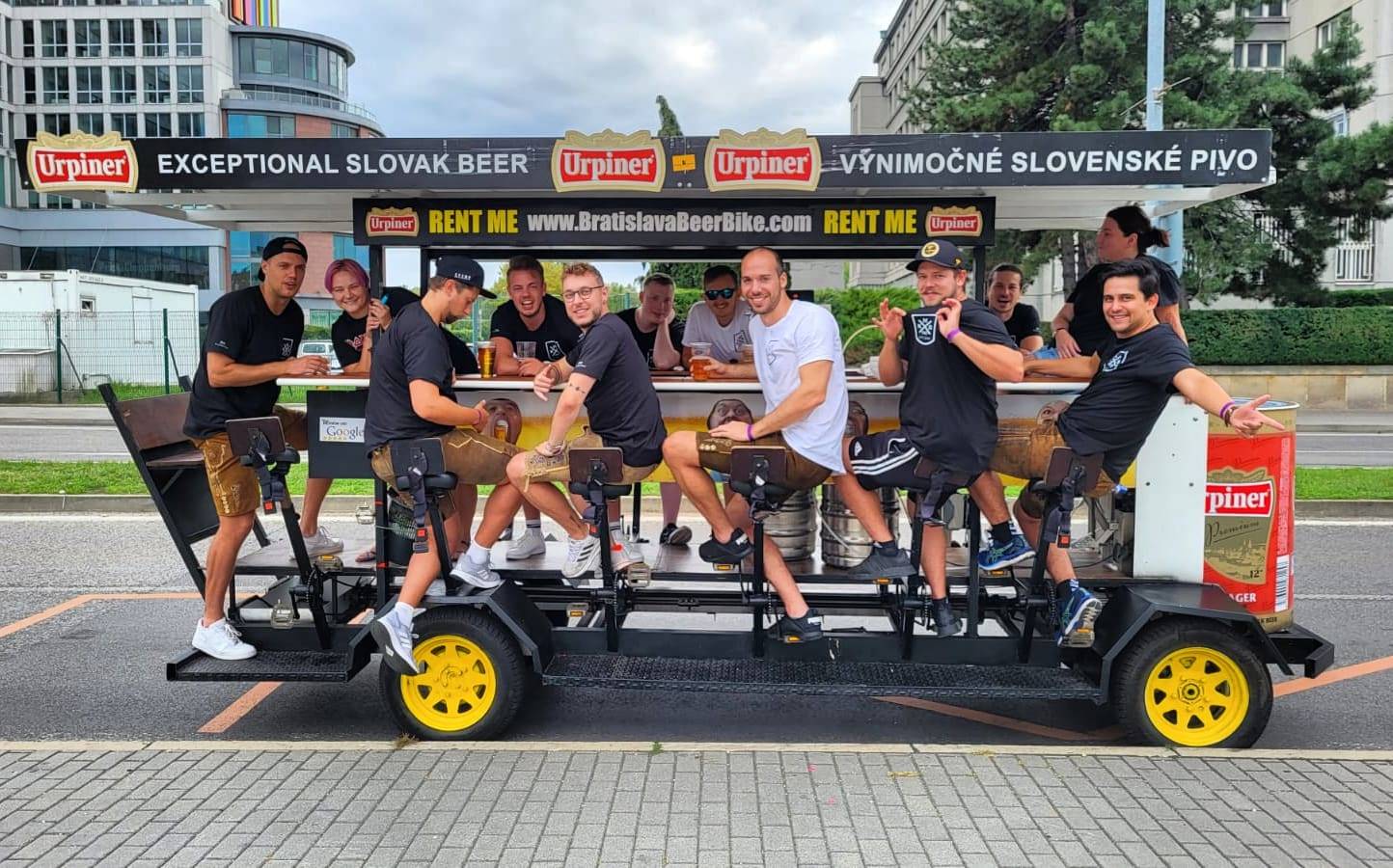 Matthias Kowarsch
2021-10-10
Incrível e imperdível! Super divertido, você conhece a cidade, conhece pessoas e bebe cerveja! Muito legal!
Monika Aubrechtová
2021-09-08
Super ???
Martina Bulková
2021-09-08
Jednoducho perfektné, odporúčam každému vyskúšať 🙂 Super atmosféra, super pivo a vďaka Bianke si to naplno užijete 🙂
Andrea Bulková
2021-09-07
Lepšiu oslavu narodenín si už ani neviem predstaviť, vďaka Bianke a vášmu beerbiku sme mali super zážitok, odporúčam každému vyskúšať. Ak máte super partiu, chuť na dobré pivečko, jedine beerbike ??? ĎAKUJEME !
Denisa Turčanová
2021-09-05
Super zazitok
Perfektná atrakcia vrelo odporúčam.
Veronika Brngálová
2021-09-05
Für alle empfehlbar! Laute Musik, kühles Bier, gutes Wetter und natürlich gute Laune. Eigendlich alles, was man an einem Samstag Nachmittag braucht.
We offer the best beer-bike service in Bratislava. Our beer-bike is brand new and it is the most comfortable bike in town. Built from light-weight materials and equipped with comfy chairs with seatbelts. Our bar on board serve ice cold Šariš draft beer, or try Cocktails & other Drinks. We also provide audio system, wi-fi and night lights, it has all you need for your extraordinary ride throughout the beautiful city of Bratislava. Maximum capacity for one beer-bike is 8-15 people. Have a wonderful time with your friends while riding our fantastic bike through the city streets. Within a 90 minutes, our English speaking driver will show you the city from a whole new perspective that you will never forget. Book the beer-bike today!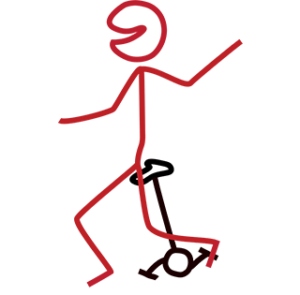 GET ON and PEDAL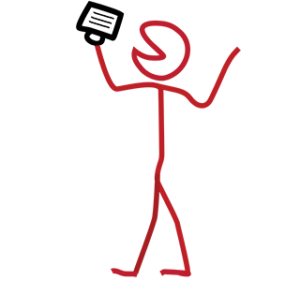 DRINK DRAFT BEER
SIGHTSEEING BRATISLAVA

ENJOY THE RIDE
---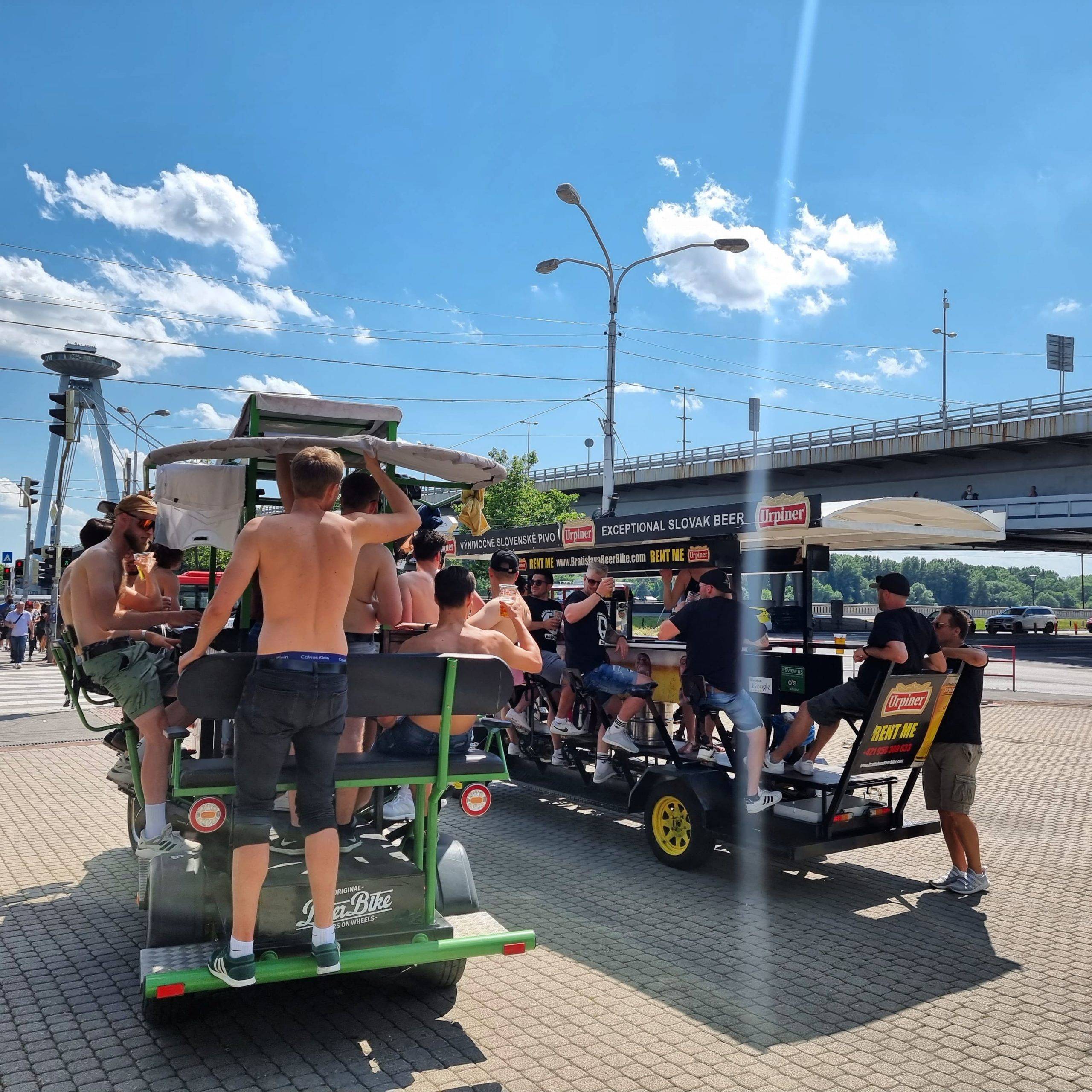 ---
Classic tour 350€ (2 bikes available)
ORIGINAL BEER-BIKE TOUR FOR GROUPS
Group Ride 6-28 people

90 minutes Ride up to EUROVEA, UFO, Old Town and more.

30l of Ice Cold Beer (all-you-can drink)

English speaking sober driver.

Steward or hostess on board.

JBL sound system

City permit & public liability
Optionally on board You can Pre-Order meal which we will served directly after your ride.
---